Great
Rates.
GivingTools online giving provides ACH (gift by bank account) processing for a flat 25¢ per gift (amazing). You then choose what cards processor you would like, with no markup from us. You can get cards processing from CardConnect when you sign up, or you can link in your Stripe or PayPal account. If you secure a non-profit rate from Stripe or PayPal, you can process cards for as low as 2.2%.
Setup Fee
None
Monthly Fee
$14.95
ACH
25¢ flat fee
Visa/MasterCard/
Discover/AmEx
CardConnect: 2.85% + 25¢
Stripe: as low as 2.2% + 30¢
PayPal Option
Yes: as low as 2.2% + 30¢
International Donations
CardConnect: +.4%
Stripe: +1%
PayPal: varies
Number of Users
Unlimited
Number of Appeals
Unlimited
Monthly Minimum
None
ACH High Ticket Surcharge
None
Bounce Check Fee
$8
Chargeback Fee
$35
PCI Compliance Fee
None
Early Termination Fee
None
Supported Payment Processors:

CardConnect is our default payments processor and is integrated with the GivingTools system. By signing up for GivingTools, you are signing up for 0% ACH processing and flat rate cards processing through CardConnect. Once set up by CardConnect, we activate your GivingTools account.

Base Commerce provides a variety of processing options including tiered and interchange-plus pricing. They can be easily integrated with your GivingTools account as your cards or ACH processor, if you wish.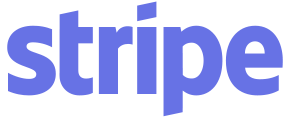 No monthly fee and no PCI requirements make Stripe an attractive choice. Standard rates are 2.9¢ + 30¢ (3.5% + 30¢ for AmEx), but you can contact them for nonprofit rates.

People are familiar with PayPal Standard, and millions already have an account. You can use PayPal Standard as your only cards processor, as an option presented as an alternative to another cards processor, or not at all. Givers are taken to a prepopulated page to accept their payment and then are returned to GivingTools online giving.