Retain Donors, Increase Repeat Donations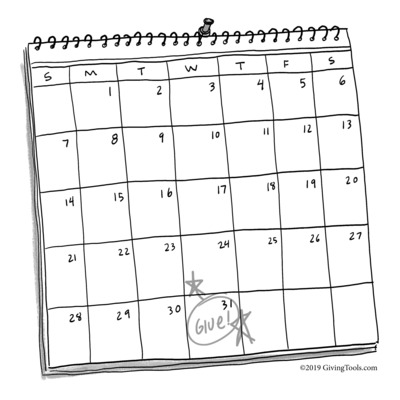 Dear Tuppence,
I need your fundraising expertise when it come to repeat donors. I love GivingTools and its ability to easily solicit donations for my nonprofit. However, I find that I am constantly asking for people to give money to this appeal or that appeal. Our needs are ongoing. Is there some way to build a dependable base of support? For example have our donors sign up to donate a determined amount weekly, monthly or yearly with your fundraising software?
–James
Great question, James. As it so happens, there is!
One of the great things about GivingTools is how darned many appeal types the system offers. Sure, there's the "Quick Appeal" which enables you to collect one-time and recurring gifts. Everybody loves that one. But the other appeal types do special things, for particular purposes.
I would encourage you to consider setting up a Sustaining Supporter appeal.
A Sustaining Supporter appeal enables you to build a core group of supporters that agrees to provide ongoing support for an indefinite period. You can set up the amount they need to give, or you can let them choose whatever they wish. But the key is, once they sign up, they keep giving until they choose to cancel.
Set a goal of the number of Sustaining Supporters you would like in the program. Measure participation versus amount pledged or raised. Encourage as many people as possible to give in this way. And if they feel inspired to support particular appeals throughout the year on top of this, wonderful.
Imagine if all your supporters gave just $5 per week. $260 per donor, per year. This is a great way to start getting committed or to just provide a dependable boost to your nonprofit. We've even seen this appeal type used to sponsor overseas kids on an ongoing basis.
GivingTools makes it quick and easy.
And the expense is really small, thanks to the low expenses GivingTools charges. With our no-charge Stripe and PayPal integrations plus our flat-rate 25¢ ACH, GivingTools online giving costs far less than other systems out there. And you can even allow donors to pay the fee themselves.
Enjoy your growing base of support, James!